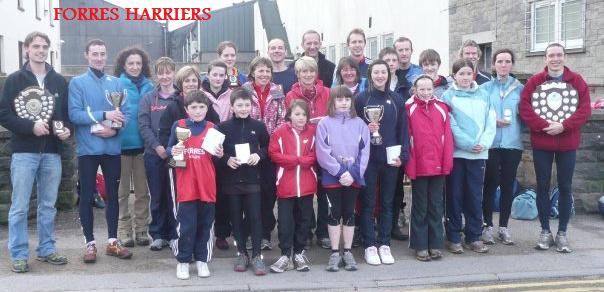 ---




Welcome to the Forres Harriers Website
This Website will soon be replaced by a new version.
Once this happens this site may not be updated but will remain live
for archive use.

Forres is a small market town situated on the Moray Coast approximately 26 miles east of Inverness. The Harriers are a small friendly running club with around 140 members of various ages and abilities. Juniors over the age of 9 most welcome.
Summer Months: Grant Park, Tuesdays & Thursdays 18:30
Winter Months: Cricket Pavillion, Grant Park. Tuesdays
Thursdays 18:30

Whether you are a beginner, intermediate or long running veteran, we invite you to come along to our training nights. If you are up visiting the area please come along for a run in the local area. Have a look at our race details for forthcoming events.
If you have any comments or suggestions about our Website, or would like more info about Forres Harriers, or running in Moray, then please E-mail us : forresharriers@hotmail.co.uk